A new era of healthcare is upon us.
From telehealth and wellness apps to groundbreaking nutrition research and disruptive services offered by industry leaders like CVS Minute Clinic and Walmart Health, the way people seek health solutions is changing.


In today's ever-evolving healthcare landscape, consumers have access to an array of innovative resources that promise enhanced care tailored to their needs.
Yet, despite these advancements, the true impact and significance of these factors in consumers' lives remain unclear.
Are you curious about

how individuals are leveraging

these new healthcare modalities?
Do you wonder

how

they influence primary care

and shape the overall healthcare experience?
Are you interested in

understanding the

implications

for traditional primary care providers

?
Then this research is for you.
MDRG created the Healthcare Experience (HX) Index,

a groundbreaking solution designed to address these uncertainties.

By leveraging the HX Index, your business can:
Gain insights into the factors driving healthcare utilization, experience, and loyalty
Benchmark your business's performance against similar health systems and disruptors operating within the same geographical area
Consolidate diverse metrics into a comprehensive, measurable index that not only explains the healthcare experience but also guides future strategic decisions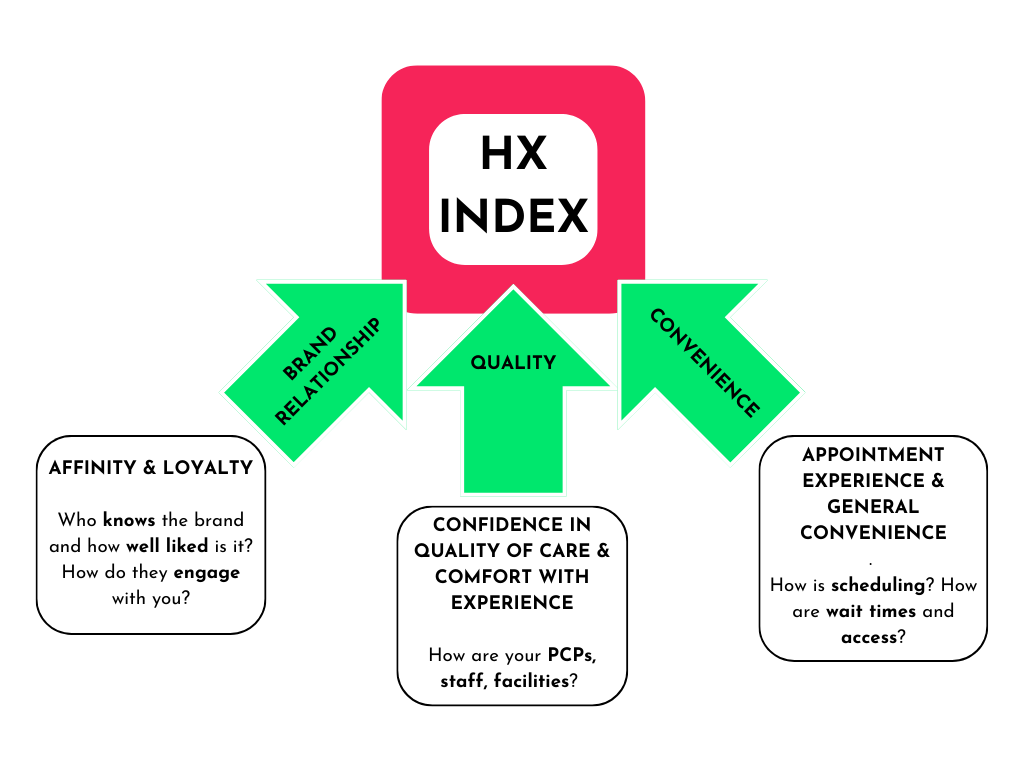 Embrace the future of healthcare with the HX Index and unlock invaluable insights to navigate the evolving landscape effectively.
Download MDRG's Healthcare Experience Index Proposal now and get one step closer to informed decision-making and enhanced patient experiences.
See how your brand measures up to retail primary care providers.